Thank you for contacting me regarding gun safety legislation.
I appreciate hearing from you, and I welcome the opportunity to respond.
The vast majority of gun owners in this country are law
‑
abiding citizens who safely use firearms for activities such as hunting, sport, or self
‑
defense.
I support the Second Amendment right to own a gun, but the growing scourge of gun violence in the United States demands a response.
There are far too many deaths in our country each year that result from individuals having easy access to firearms, including weapons of war designed to kill as many people as possible as fast as possible.
In 2021, approximately 45,000 people were killed with a firearm in the United States and another 40,000 were wounded.
This violence is tearing our communities apart.
I have long supported commonsense legislation to help prevent these types of unnecessary deaths by banning assault weapons and high
‑
capacity ammunition magazines, expanding background checks, improving mental health care, and implementing extreme
‑
risk or "red flag" laws, among other measures.
That is why I voted for the
Bipartisan Safer Communities Act
, which President Biden signed into law on June 25, 2022.
This law creates incentives for states to pass extreme-risk or "red flags" laws, which will help law enforcement keep guns out of the hands of people who have been found by a court to pose a threat to themselves or others.
It also closes the "dating partner loophole" to prevent people who have been convicted of a misdemeanor crime of domestic abuse against a dating partner from purchasing or owning firearms for at least five years.
While this law is a meaningful step in the right direction, I believe more must be done to prevent gun violence.
To that end, on March
11,
2021, I introduced the "Assault Weapons Ban"
(S.
736), which would reinstate a ban on the sale, transfer, manufacture, and importation of military-style assault weapons and high
‑
capacity ammunition magazines.
During the decade after my original assault weapons ban became law in 1994, gun massacres declined by 37
percent compared with the previous decade.
After the ban expired, the number of gun massacres rose by 183
percent.
I also introduced the "Age 21 Act" (S. 4278) on May 19, 2022.
This bill would ban the sale of military-style assault weapons and high-capacity ammunition magazines to any individual under the age of 21.
Individuals under the age of 21 already are prohibited from buying handguns, and this bill would set the same standard for military-style assault weapons.
Both bills currently await consideration by the Senate Judiciary Committee, of which I am a member.
As a U.S.
Senator, I believe it is my responsibility to pass legislation that would protect the nation from harms like gun violence.
It is my hope that by enacting these protections, we can save lives in the future.
I appreciate learning of your views, and I will keep your thoughts in mind as the Senate considers gun safety reforms.
Once again, thank you for writing.
Should you have any other questions or comments, please call my Washington, D.C., office at (202) 224-3841 or visit my website at
feinstein.senate.gov
.
You can also follow me online at
YouTube
,
Facebook
, and
Twitter
.
Sincerely yours,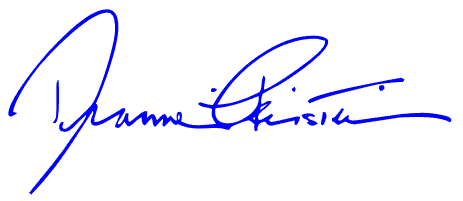 Dianne Feinstein
         United States Senator