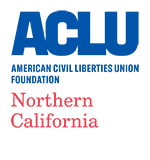 ACLU Sues Fresno County Election Official in Dispute over Black Lives Matter Banner
Registrar Violated Unitarian Universalist Church of Fresno's First Amendment Rights
For Immediate Release:

 
 June 10, 2019
FRESNO — The ACLU Foundation of Northern California today filed a lawsuit against Fresno County's chief elections official for her illegal removal of a polling place at Unitarian Universalist Church of Fresno – for the sole reason that the church refused to cover up Black Lives Matter banners on the property.
 The suit argues that Brandi Orth, Fresno County Clerk and Registrar of Voters, violated the church's right to Free Speech.  The election official ordered the polling place moved to another church, claiming that the Black Lives Matter banners prevented Unitarian Universalist Church from being a "safe and neutral" voting site in the November 18 elections.
 "The records show that she took this illegal, retaliatory action based on one person's racist complaints," said Mollie Lee, a senior attorney with the ACLU Foundation of Northern California. "Local registrars are at the front lines of democracy and have a critical responsibility in conducting elections fairly. It is important for them to fulfill that responsibility in a way that is not influenced by implicit or explicit bias." 
The ACLU lawsuit is seeking an order that would prevent the registrar from disqualifying the church as a voting location because of Black Lives Matter signs on its property.
California election laws state that materials related to a campaign or candidate must be at least 100 feet from a polling site. The Black Lives Matter banners are 200 feet from the church building near the street and weren't electioneering because they weren't advocating for an individual or issue on the ballot.
Read More