News from Representative Costa

Click here to open this e-mail in its own browser window     Click here to open a plain text version of this email
Dear Friend,
I'm pleased to share some good news with you. This week, the House passed the Sergeant First Class Heath Robinson Honoring our Promise to Address Comprehensive Toxics (PACT) Act of 2022, of which I am a co-sponsor. This legislation will treat toxic exposures as a cost of war and expand access to earned benefits and healthcare through the Department of Veterans Affairs (VA).
Congress promised to take care of our service members and their families. I co-sponsored and voted for this legislation to ensure that our service members and veterans exposed to toxic substances have access to the care and benefits they've earned and rightfully deserve.
The Honoring our PACT Act will expand healthcare to over 3.5 million veterans exposed to toxic substances during their military service. This is the first time in history that those suffering from exposure to burn pits and airborne hazards will receive healthcare benefits from the VA.

The legislation adds coverage for 23 respiratory illnesses and cancers that affect veterans. This means that if a veteran served in a particular conflict at a particular time, it is presumed they were exposed to toxic substances and therefore are potentially eligible for healthcare and benefits. In particular, it provides additional coverage to post 9/11 veterans, K2 veterans, and Vietnam veterans, including those who served in Cambodia, Laos, and Thailand.
This legislation will also streamline the VA's decision-making process so that veterans don't have to wait decades for help. Now, the bill is one step closer to being signed into law by President Biden.
As we move forward, remember that my staff and I are here to help. If my offices can assist you with the VA or other federal agencies, please email us or call my Fresno office at (559) 495-1620, or Merced office at (209) 384-1620.
Sincerely,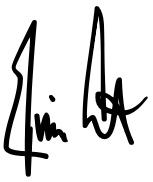 Jim Costa 
Member of Congress
Fresno Office
855 M Street
Suite 940
Fresno, CA 93721
559-495-1620

Merced Office
2222 M Street
Suite 305
Merced, CA 95340
209-384-1620

Washington, DC
2081 Rayburn
House Office Building
Washington, DC 20515
202-225-3341