News from Representative Costa

Click here to open this e-mail in its own browser window     Click here to open a plain text version of this email
Dear Friend,
Last night, the House passed my bipartisan bill to reauthorize the Victims of Child Abuse Act (VOCAA). My legislation would provide funding to Children's Advocacy Centers to help victims of child abuse and strengthen law enforcement's response to hold perpetrators accountable.
My bill passed the House as an amendment included in the National Defense Authorization Act (NDAA) for Fiscal Year 2023 and now heads to the Senate for passage.
This is a vital step towards ensuring access to services for victims of child abuse for years to come. Victims and survivors of child abuse must have access to the resources and care provided by Children's Advocacy Centers to heal from their trauma. I urge the Senate to quickly pass this legislation as programs under the Victims of Child Abuse Act (VOCAA) are set to expire next year.
Children's Advocacy Centers coordinate the investigation, treatment, and prosecution of child abuse cases by utilizing multidisciplinary teams of professionals involved in child protection and victim advocacy services, law enforcement and prosecution, and physical and mental health. My bill would directly benefit children in our Valley. You can find the nearest Child Advocacy Center here.
As we move forward, remember that my staff and I are here to help. If my office can assist you, please contact us.
Sincerely,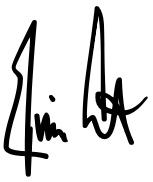 Jim Costa
Member of Congress
Fresno Office
855 M Street
Suite 940
Fresno, CA 93721
559-495-1620

Merced Office
2222 M Street
Suite 305
Merced, CA 95340
209-384-1620

Washington, DC
2081 Rayburn
House Office Building
Washington, DC 20515
202-225-3341