News from Representative Costa

Click here to open this e-mail in its own browser window     Click here to open a plain text version of this email
Dear Friend,
We've been hard at work securing funding for veteran benefits in Congress. These men and women made sacrifices for the security of our nation and deserve strong compensation. Here's an overview:
---
Honoring our PACT Act

Congress promised our service members and their families that we will take care of them. President Biden signed into law, the historic Sergeant First Class Health Robinson Honoring Our Promise to Address Comprehensive Toxics (PACT) Act of 2022. This comprehensive legislative package will expand healthcare to over 3.5 million veterans exposed to toxic substances during their military service. This is the first time in history that those suffering from exposure to burn pits and airborne hazards will receive healthcare benefits from the VA. 

I am proud to have co-sponsored this legislation so that millions of American veterans will finally have access to the care and benefits they've earned and rightfully deserve. Learn more about the legislation here.
---
Expanding Mental Health Services
Strengthening mental health services for veterans remains a top priority of mine. That is why I co-sponsored three critical healthcare bills, including:
---
Funding for veterans
I supported expanding funding to help veterans in the 2023 Fiscal Year Budget, including:
---
Help with a Federal Agency
Do you need help cutting through the red tape of your benefits claim with the U.S. Department of Veterans Affairs? Need help getting a copy of your DD214 or medals owed to you from the National Personnel Records Center (NPRC)? 

My offices in Fresno or Merced may be able to help. Residents of the 16th Congressional District of California can call or email us for assistance in dealing with federal agencies. Learn more about seeking help with a federal agency.
---
Always remember that my staff and I are here to help. Please don't hesitate to contact my office if you need assistance.
Sincerely,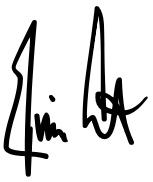 Jim Costa
Member of Congress
Click here to subscribe to my e-newsletter
Fresno Office
855 M Street
Suite 940
Fresno, CA 93721
559-495-1620

Merced Office
2222 M Street
Suite 305
Merced, CA 95340
209-384-1620

Washington, DC
2081 Rayburn
House Office Building
Washington, DC 20515
202-225-3341